E4S Alliance Expands Grid Digitalization Ecosystem
Kalkitech November 23, 2022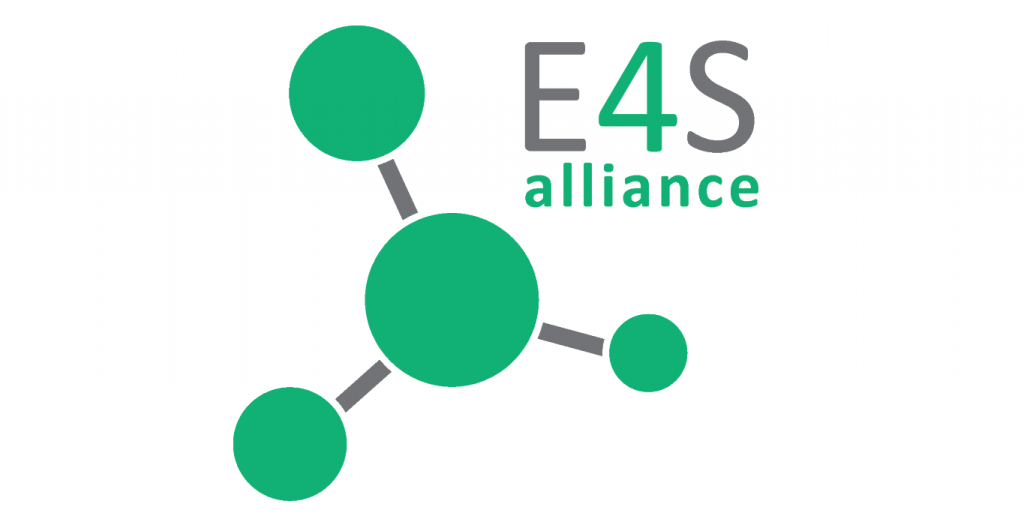 24th Nov 2022:
Today, ABB, E-REDES, Kalkitech and VMware are joining the Edge for Smart Secondary Substations (E4S) Alliance, created to develop a standard, flexible, manageable and interoperable platform for next-generation Smart Grids. Having some of the largest distribution system operators in the world partnering with technology providers to co-develop an entirely new solution will revolutionize the energy transition and help achieve a climate-neutral economy. The E4S Alliance is helping digitize the grid and make it data driven in order to meet carbon neutrality.
Utilities will benefit from an open standard based secure and highly scalable platform to monitor and control the electrical grid, especially in low voltage. Virtualization of applications, in combination with edge computing leads to lower total cost of ownership (TCO), faster time to market for new applications and more efficient management and delivery of electricity.
About ABB
ABB (ABBN: SIX Swiss Ex) is a leading global technology company that energizes the transformation of society and industry to achieve a more productive, sustainable future. By connecting software to its electrification, robotics, automation and motion portfolio, ABB pushes the boundaries of technology to drive performance to new levels. With a history of excellence stretching back more than 130 years, ABB's success is driven by about 105,000 talented employees in over 100 countries. www.abb.com
Electrifying the world in a safe, smart and sustainable way, ABB Electrification is a global technology leader in electrical distribution and management from source to socket. As the world's demand for electricity grows, our 50,000+ employees across 100 countries collaborate with customers and partners to transform how people connect, live and work. We develop innovative products, solutions and digital technologies that enable energy efficiency and a low carbon society across all sectors. By applying global scale with local expertise, we shape and support global trends, deliver excellence for customers and power a sustainable future for society. go.abb/electrification
About E-REDES
E-REDES is the distribution system operator for electricity in mainland Portugal, operating the high, medium and low voltage distribution grids and serving more than 6 million customers. E-REDES ensures electricity supply with quality, safety and efficiency, providing services to market agents and acting as a neutral market facilitator. E-REDES is fully committed to the development of an intelligent distribution grid supporting the energy transition, while embracing innovation and recognizing people as vital factors for the future of the business.
About Kalkitech
Kalkitech helps in the digital transformation of the energy and utility industry to achieve operational excellence. Our solutions enable customers to implement mission-critical applications from the edge to the data center or cloud. To build standards-based solutions, services, and products, we invest extensively in research and development in several areas, including power systems engineering, thermal engineering, control theory and communication, and information technology. In 2014, Kalkitech acquired Applied Systems Engineering (ASE), a protocol technology leader and a leading manufacturer of Remote Terminal Unit (RTU)/Intelligent Electronic Device (IED) protocol test equipment for the supervisory control and data acquisition (SCADA) industry. ASE has developed market-leading substation protocol test sets for more than 100 substation and industrial protocols over 40 years. We collaborate with leading companies, end customers, OEMs, and System Integrators in the Energy and Utilities Industry to provide market-leading solutions, products, and services. With solid partner networks across the globe and customers in over 50 countries, Kalkitech understands the regional challenges better and offers flexible, scalable, and secure solutions.
About VMware
VMware, Inc. is an industry leading company providing virtualization and software-defined infrastructure solutions enabling businesses to transform the way they build, deliver, and consume computing resources. They empower organizations to innovate by streamlining and modernizing physical operations into on-demand service(s) by pooling together assets and automating processes. VMware products allow customers to manage resources across private networks, as well as within hybrid and public clouds. At the heart of everything they do lies the responsibility and the opportunity to build a sustainable, equitable, and more secure future for all.
About E4S
The Edge for Smart Secondary Substations (E4S) Alliance is a technical working group formed by ABB, Ariadna Grid, Capgemini, Circutor, Enedis, E-REDES, Iberdrola, Intel, Kalkitech, Landis+Gyr, Merytronic, Minsait, TTTech Industrial, VMware and ZIV Automation. E4S is working to accelerate the creation of a standards-based, open, interoperable, and secure architecture that addresses both the technical and business challenges faced by utilities around the globe.
---
Utility Telemetry Front End on AWS using Kalki.io Data Hub
May 17, 2022
Kalkitech, a leading digital transformation solution provider for global energy & Utility industry, announces the availability of Utility Telemetry Front end on Amazon Web Services (AWS). Utility System Integrators and…
Know More