KALKI.IO DER Data Hub is a cloud-based monitoring system that enables the remote monitoring and management of DER plants. By securely connecting with inverters, revenue meters, power storage devices, weather stations, wind flow, and irradiance sensors as required for deployment, KALKI.IO DER data hub system monitor & manage your plant equipment & components. With a solid framework and effective implementation, Kalki DER data hub is efficient monitoring system for your solar power plants or wind power plants. More than just plant monitoring, KALKI.IO DER data hub can be used to deploy applications for generation forecasting, predictive maintenance, inventory management, and degradation monitoring, thereby helping to optimize your ROI.
KALKI.IO DER Data hub enables Remote monitoring, management, and control for Commercial and Industrial (C&I) DER Plants
Monitors & control of solar plants with investors over IEEE2030.5, Modbus, DNP3.0, IEC104 etc
Secure role - based remote access for the inverters, IEDs, meters and other assets
REST API's for integration with forecasting system , analytics and user friendly and customizable dashboards, report & alerts
User friendly and customizable dashboards, report & alerts
---
Benefits
OEM'S
Improve equipment design life by monitoring of operational & performance data
Reduce maintenance cost by secure remote access
Plant Operators
Optimize operating cost by reducing unplanned incidents and onsite man power requirement
Ensure regulatory compliance by seamless integration with grid operator
DER Aggregator/ Grid Operator
Seamless integration with DERMS and ADMS systems
Secure authentication, role based access and control across the fleet
---
Solution Components

Headend Application
KALKI.IO DER Data hub provides remote monitoring and management of DER generation plants and its associated components by securely connecting with inverters, weather stations, irradiance sensors, revenue meters and batteries as required for the deployment. DER Head end can also be used to deploy applications for predictive maintenance, degradation monitoring, inventory management and generation forecasting which would help to optimize the ROI.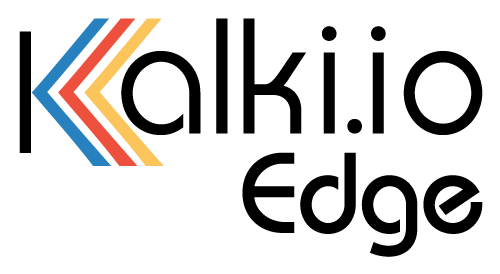 DER Gateway Software
Kalki.io Edge (KIOE) earlier known as SyncConnect edge gateway software has ready-made templates to connect with common inverters available in the market and also support standard protocols such as IEEE2030.5, SunSpec Modbus, IEC61850-90-7 which helps the user to integrate inverters, string combiners, weather sensors from different vendors seamlessly. It also supports commonly used utility protocols like IEC 60870, DNP3.0, DLMS-COSEM to connect with the grid operators. KIOE enables secure connectivity with each device remotely for configuration and maintenance purposes. KIOE runs in any standard Linux OS based hardware/ Virtual Machines/ Containers.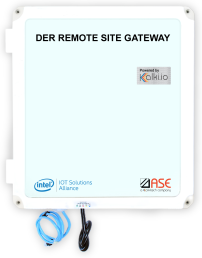 DER Gateway Hardware
SYNC2310 series gateways are SunSpec Certified IEEE 2030.5 Gateway hardware. DER gateway is used to interconnect Distributed Energy Resource (DER) site with utility headend system, and DER Aggregators over IEEE 2030.5, DNP3 or IEC 104. Gateways can communicate with the DER devices on site e.g., smart inverter or Energy Management System (EMS) using any of the communication interfaces defined in IEEE 1547-2018 (Modbus, DNP3 and IEEE 2030.5).

Embedded Modules
SYNC 200 series would be suitable for device or equipment manufacture who want to add build in features for standard protocol connectivity or edge computing capability with in the inverters. It's a series are system on modules (SOM) which can be directly plugged inside inverters or string combiners in the field and enable it to communicate on standard protocols like IEEE2030.5, sunspec modbus, IEC61850, IEEE15815.
Make An Enquiry
Get in touch with us to Know More.
Contact Us