IEC 61850 Global
Kalkitech August 28, 2020

October 26-30, 2020, Brussels
As the pace of IEC 61850 deployment across the wider smart grid gains momentum, new implementation challenges around design, engineering, testing, operating, and maintaining multi-vendor multi-edition IEC 61850 systems are fast emerging. The 7th annual IEC 61850 Global 2020 draws together IEC 61850 implementation leaders and specialists from across the world for a thorough review of the most sophisticated large-scale deployments of the standard within the substation, inter-substation, to the control room, across DER infrastructure, and beyond.
This 2-day virtual event presents an intensive case study programme showcasing global utility implementations of the standard in the most complex and dynamic grid environments. As the only truly end-user driven meeting for the IEC 61850 community globally, this is the place to be if you want to get up to speed with the latest standardisation developments, deep-dive into lessons learnt from leading edge practical deployment on a large-scale, influence the direction of future product development, and power network with the cream of the global IEC 61850 technical community.
This programme consists of 24 x case-studies, 6 x technology innovation presentations, 8 x live Q&A panel sessions, a 90-minute roundtable discussion session, and more. There is no better place to gather the latest IEC 61850 end-user implementation insights.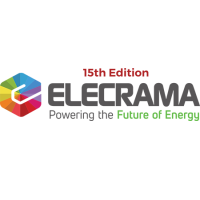 Elecrama 2023
January 12, 2023
18 -22 February 2023 Delhi, India Join us in Delhi during Elecrama on February 18 to 22 at stall C14 in Hall 4. The Indian Electrical and Electronics Manufacturers' Association, (IEEMA) is organizing ELECRAMA…
Know More