Kalki.io Product Release Update-May 2023
Kalkitech May 17, 2023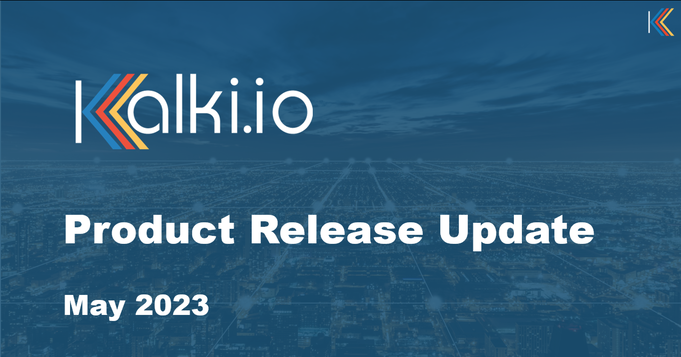 Data Hub
DER Data Hub
Meter Data Acquisition Headend (MDAS)
Selective Access By entry support for event profile besides billing and load profile which is already available.
Meter Ping support.
Harmonizing meter Communication status update for different network scenarios- Meters directly connected over polling, Meter connected through DCU over polling, Meters pushing data directly, DCU pushing meter status.
View option for schedule summary in schedule configuration page.
Connectors
External Connectors
Kafka Producer connector to exchange data with external systems.
Added OPC UA client connector.
Added REST based interface for Inverter Management System.
IEEE2030.5 aggregator & server as connector.
Internal connectors
Function for Epoch to XSD format time zone format conversion in data transformation connector.
Performance improvement in collator connector.
Telemetry Headend
Added OPC UA client as a generic service for device data collection.
Performance improvement to collect per device data from edge devices.
Devices
Added user defined Identification for device.
Added option to route data from SYNC/KIOE/VGA device to external connector e.g.: Azure/AWS.
Added time format display in reports and data display screen.
Added capability to rout event data separately.
Add support for sustained alarm confirmation for device /communication outage alarm notification.
Platform
Added simple Data Table as generic widget.
Added dial as generic widget.
Subscription for Kalki.io private deployments.
Adde User defined properties in the email notification.
Rate limit on data source calls.
Explore Kalki.io Data Hub
Kalki.io Edge
Platform
Data logging - Added data logging as a configuration option in Kalki.io edge framework which will enable user to store/log data on periodic interval or on event basis.
Log data can be published to Cloud/Data Hub/IoT platforms - Kalki.io data hub, AWS, Azure
2030.5 Aggregator /Client
Auto discovery of DER ID allows user not to configure the DER Id at the edge.
Handling device certificate having intermediate certificate chain.
Support for posting Metering data as MMR (mirror meter reading) List
Support for adding multiple MUPs for an End Device/Node
Option to configure the maximum pipelined requests (Concurrent Enabled)
OPC UA
Excel import of tags for OPC UA client helps in saving the configuring time significantly.
Auto-mapping OPC UA tags to other telemetry protocols
MQTT
Command support in MQTT publisher node which allows gateway to receivecontrol commands from OT system such as SCADA/DERMS on telemetry protocols and publish it to field devices over MQTT.
Auto-mapping of MQTT tags to telemetry protocols
Option to group multiple tags in a publish message to optimize the data transfer.
Option to group multiple tags in a publish message to publish related tags such as events in a single push
Option to limit the message size and throttlethe message as per limits in the broker while publishing.
Explore Kalki.io Edge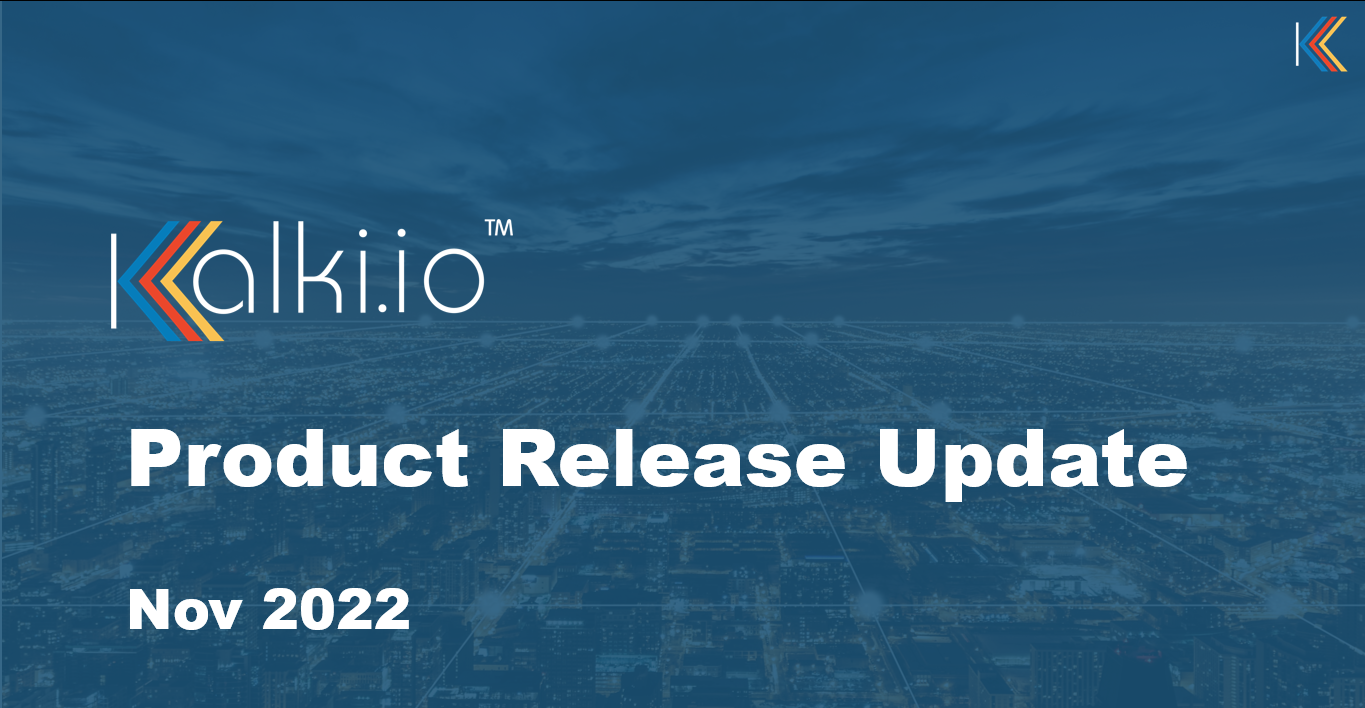 Kalki.io Product Release Update-Nov 2022
November 15, 2022
Data Hub Meter Data Acquisition Headend (MDAS) Meter firmware update enhancements to improve performance and additional options for retry configurationAdded enhanced statistics for MDAS communication diagnosticsData availability trend for company-level…
Know More