ASE/ Kalkitech Achieves the AWS Smart City Competency in Smart Urban Energy Category
Kalkitech September 26, 2022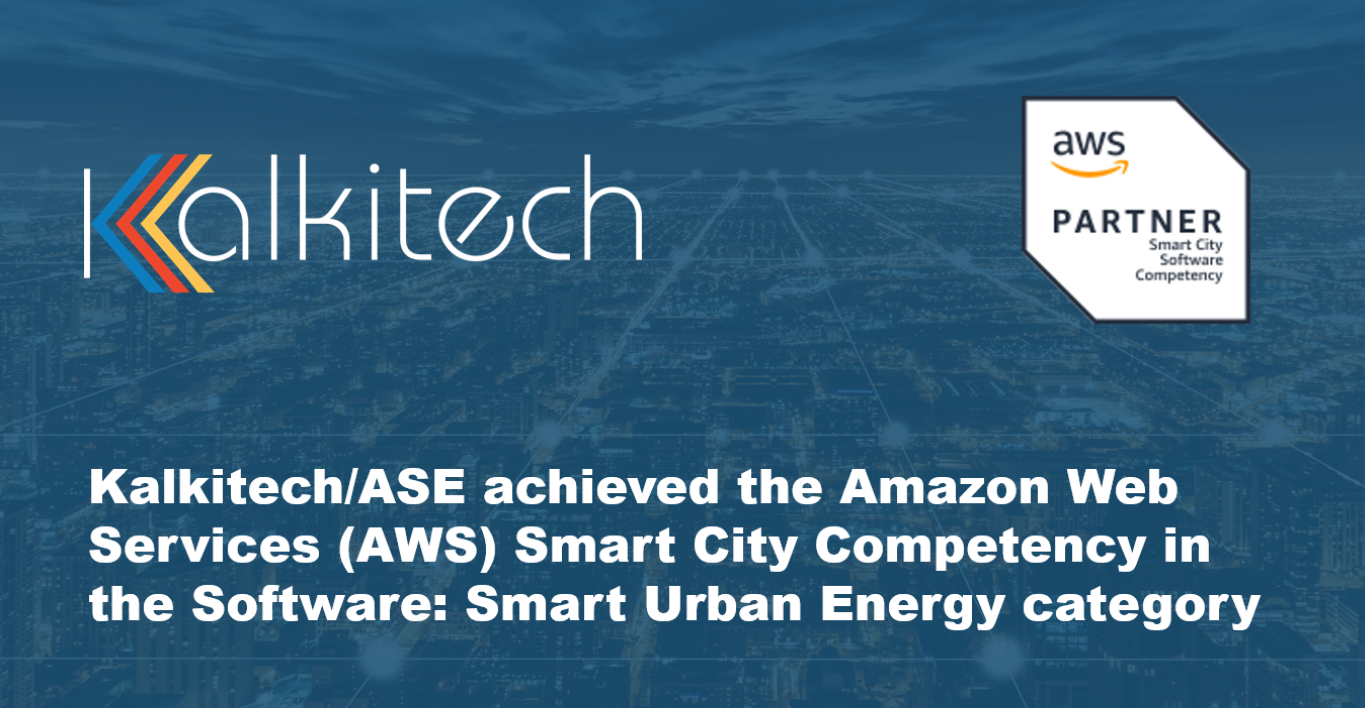 22 Sep 2022:
ASE/Kalkitech, has achieved the Amazon Web Services (AWS) Smart City Competency in the Software: Smart Urban Energy category. This designation recognizes ASE/Kalkitech as an AWS Partner that helps customers and the partner community build and deploy innovative Smart City solutions.
Achieving the AWS Smart City Competency distinction in the Software: Smart Urban Energy category differentiates ASE/Kalkitech as a member of the AWS Partner Network (APN) that has demonstrated technical proficiency and proven customer success supporting city governments and city developers who are witnessing an unprecedented rate of urban growth. ASE/Kalkitech is equipped to handle challenges for helping customers accelerate and optimize city reforms and improve quality of life for citizens. As cities grow, they will require technology solutions that improve urban spatial planning, infrastructure, and city governance. .
Kalkitech' s secure and scalable application called kalki.io DER aggregator helps small individual distributed energy resources (DER) like smart solar inverters, community, and consumer battery energy storage systems (BESS), electric vehicles (EV), flexible loads etc. to aggregate the individual DERS for centralized management, monitoring and control as aggregated assets to the city's electrical distribution utilities. This will help the local power distribution companies to integrate more local energy resources which can significantly reduce the total carbon footprint of the city and help both customers and local power distribution utilities to be more self-reliant on their energy needs.
"Kalkitech is proud to achieve the AWS Smart City Competency in the Software: Smart Urban Energy category

Jose Thomas, Vice President at ASE/Kalkitech.
"Our team is dedicated to helping cities achieve their carbon goals by maximum integration of localized distributed energy resources through aggregated monitoring and control of multitude of DER assets through the use of a scalable and secure Kalki.io cloud based DER aggregator solution provided by Kalkitech and leveraging the agility, breadth of services, and pace of innovation that AWS provides."
AWS is enabling scalable, flexible, and cost-effective solutions from startups to global enterprises. To support the seamless integration and deployment of these solutions, AWS established the AWS Competency Program to help customers identify APN members with deep industry experience and expertise.
---
About ASE/Kalkitech - Kalkitech helps in the digital transformation of multiple industries including energy and utilities across the globe to achieve operational excellence. Our solutions enable customers to implement mission-critical applications from the edge to the data center or cloud. We invest extensively in research and development in several areas including power systems engineering, thermal engineering, control theory and communication, and information technology to build cutting-edge standards-based solutions and products.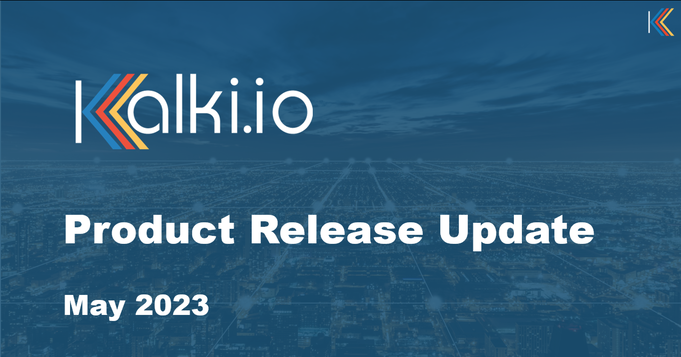 Kalki.io Product Release Update-May 2023
May 17, 2023
Data Hub DER Data Hub IEEE2030.5 Aggregator client service on cloud as per CSIP (US) and CSIP AUS. IEEE2030.5 Aggregator client validated for SAPN Flexible export requirement. CSIP IEEE2030.5 Aggregator…
Know More