KALKI.IO Metering headend for smarty cities and townships is a cloud-based or on-prem meter data acquisition software service which can be used by smart city control and command centers to collect data from multiple meter types – Electricity, Water, Gas, & BTU. The meter data reading service of Kalki is highly competent to acquire data on a real-time basis, organize data and serve it to internal and external applications for presentation and analysis in a systematic manner.
KALKI.IO Metering Headend for smart cities and townships provides enables billing and advanced application for smart cities, townships and communities
---
Solution Components
Application
Meter Data Head End on Cloud or on-prem for reading meter data such as load profile / billing / or event data. Also can support smart metering functions such as remote time synchronization, firmware update, connect / disconnect, load limiting etc. Metering headend available in KALKI.IO is proven interfaces with various brands of meters available in the market.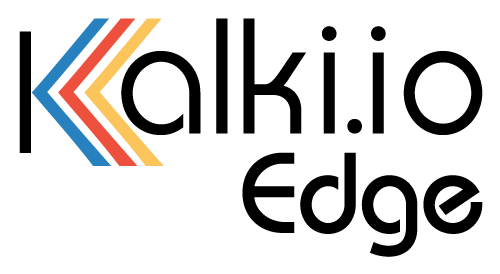 Edge Gateway Software
Supports commonly used metering protocols like Modbus, DLMS-COSEM, DNP3.0, Mbus etc used where meter data need to be collected at the field concentrate it and send to the headend server. Built-in connectivity with KALKI.IO. Deployable on any standard Linux based hardware platform.

KALKI.IO Device Agent
Is available as application stack or specification which can be implemented on the meters, or communication interface cards which helps to create a secure connectivity from field to the headend. This can be used if meters, interface card which need to connect to KALKI.IO over any WAN network.
Eltrix B2B Billing system
is a comprehensive b2b billing platform that has a proven track record of working on large power and water system. B2B billing model available in Eltrix calculates various components of the charges according to the applicable tariff rules specified in the Master Utilities Concession Agreement. The settlement System module in eltrix generates the monthly invoices based on the Master Utilities Concession Agreement.
DS0140062 KALKI.IO Metering Headend System-Brochure
983 KB
Kalki.io metering and B2B billing system is a cloud-based meter data acquisition software and B2B billing service for smart-city applications supporting all advanced smart metering functions.
Cloud-Based Smart City Solutions
KALKI.IO IoT solutions for Smart Cities provide comprehensive advanced metering and B2B billing solution to smart city developers or bulk consumers. KALKI.IO cloud and the edge-based platform supports open standard protocols such as DLMS/COSEM, MQTT gateway, Mbus, Modbus, and various meter-specific protocol adaptors to communicate with energy meters, water meters, gas meters, and BTU meters. The billing is implemented based on the master utilities concession agreement and integration of metering data directly from meters in the field or from the SCADA server, network service provider servers for ICT data, and billing. This IoT solution for smart cities will also provide an interface to exchange collected meter data to any third-party CRM system of the client. It is a very secure platform that can be deployed on-premise or on a cloud. Software built on cloud-based technologies can be leveraged to connect and manage millions of devices such as meters, EV charging controllers, Solar inverters, distribution automation assets, and other sensors and devices that may get deployed during the expansion of the smart city.
Smart City Metering Head End
Smart city metering head-end plays a significant role in the IoT in the energy sector. The metering head-end helps to integrate the meter data management system into utility applications. Besides the network gateways are also commanded by the smart city metering head end, which helps to forestall the overload into the network. Most of the utility companies use a two-way communication system that is between smart meters and headend systems. Smart city metering head-end equips data transmissions and reception, also directs the operations of smart meters, further helping to store load data in a regular interval which supports B2B customer billing. Our smart city metering head-end system is feature-rich and compatible with various energy meters.
Major Advantages
Kalkitech's "bottom-up" solution approach is an Integrated meter data acquisition, meter data management, and billing system. The advantage of this approach is the tight integration of data because of which the invoices are more accurate and consistent. Easy and Accurate reconciliation of bills means faster receipt of payment.
Future flexibility to include Business to Customer meter billing system, by integrating with the utility system. The advantage of cloud-based utility billing software is a quick reconciliation of bills as the data collection and processing platform is the same.
Features of KALKI.IO Smart City Solutions and B2B Billing Services
Kalki.io technology can be a key element in fulfilling the growing Smart City demands. Our IoT solutions for smart cities using a single shared IoT platform fetch better results in smart energy monitoring providing high security. The city authorities also benefit from Kalki.io smart city solutions such as our smart city meter billing software for energy meters, water, gas meters, and waste-water meters and BTU Meters for enhanced performance, thereby optimizing operations, automating the entire processes, and managing the huge amount of data generated. The fully integrated IoT-based smart city solutions use advanced analytics, intelligent algorithms, and machine learning for real-time control and predictive maintenance operations.
Highly scalable system handling millions of energy meters
Proven interoperability with multiple types of meters (Energy/ Water/ Thermal/ Gas) from different makes
Multi-tenant hosted service and deployable on private deployment on cloud or on-premise infrastructure support provides maximum flexibility as required
REST-based configuration and management support from smart-city command and control center
Flexible connectors to exchange meter data with IT and IoT platforms for advanced meter data processing applications
Auto-discovery and device registration feature help in minimizing the engineering effort significantly
Support prebuild device templates for energy meters, water meters, gas meters, and thermal meters
Push or pull-based meter data collection
Kalki.io products are specifically designed IoT solutions for Smart cities and multiple utility industries that are capable of addressing the rising demands of the billing services from the consumers. Most of the companies in the energy sector need an out and out solution for meter management, customer care management, billing services, troubleshooting systems, etc. Kalki integrates meter data collection and billing all these into one platform, thereby simplifying the complex billing systems and providing more competitive advantages for the customers as well as for the industries.
Read More
Make An Enquiry
Get in touch with us to Know More.
Contact Us