Kalki.io Metering headend for  DER & EV stations is a cloud-based or on-prem meter data collection service to collect meter data from energy meters and power meters. The meter reading service monitors energy generated or consumed by the stations. Meter data can be correlated with weather and auxiliary data for generation or consumption forecasting, billing /deviation settlement which enables energy trading. Service is also used for curtailment forecasts based on the schedule from the grid. It also serves as are customer portal for the discrete power generation plants.
KALKI.IO Metering Headend for DER & EV stations enables power genration and consumption monitoring and optimize the asset operations
---
Solution Components
Application
Meter Data Head End on Cloud or on-prem for reading meter data such as load profile / billing / or event data. Also can support smart metering functions such as remote time synchronization, firmware update, connect / disconnect, load limiting etc. Metering headend available in KALKI.IO is proven interfaces with various brands of meters available in the market.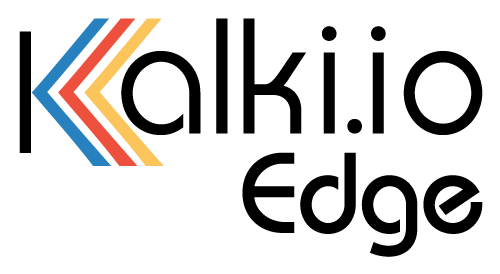 Edge Gateway Software
Supports commonly used metering protocols like Modbus, DLMS-COSEM, DNP3.0, Mbus etc used where meter data need to be collected at the field concentrate it and send to the headend server. Built-in connectivity with KALKI.IO. Deployable on any standard Linux based hardware platform.

KALKI.IO Device Agent
Is available as application stack or specification which can be implemented on the meters, or communication interface cards which helps to create a secure connectivity from field to the headend. This can be used if meters, interface card which need to connect to KALKI.IO over any WAN network.
Make An Enquiry
Get in touch with us to Know More.
Contact Us