KALKI.IO Edge and Cloud based software along with Intel data management middleware can be used as an IOT based solution to digitize Low Voltage (LV) Substation. KALKI.IO platform enables data collection and centralised device management for the solution. scalable IoT solution to extend the monitoring to LV side to address the problems and stay ahead of the curve with the increasing penetration Rooftop solar and advent of EVs on to the LV grid. Regulators and consumers are demanding reduction of outages as well as faster restoration demands monitoring and faster identification of issues on the LV network side. Digitizing low voltage grid also helps in managing distributed energy resource, improving reliability, manage asset lifecycle, analysis of power system efficiency and many more use cases.
KALKI.IO Distributed Headend provides Edge & Cloud based solution for Medium voltage and Low Voltage electrical grid monitoring & management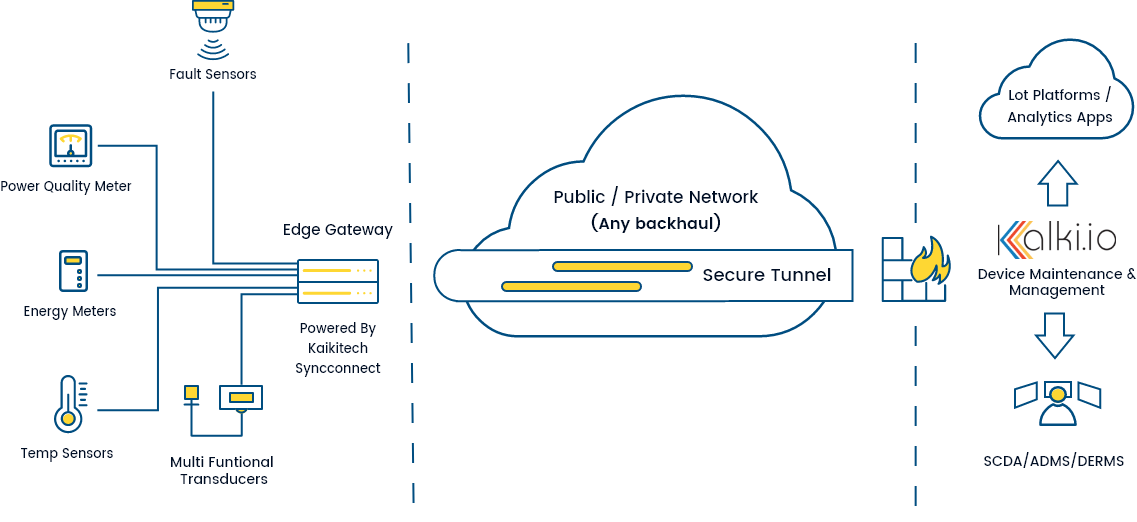 Secure and scalable LV Substation data Monitoring secure and scalable.
Integrate Sensors/ Meters/ Controllers from multiple makes.
Use ML/ AI techniques for LV substation data analysis
Share date with IoT platforms for centralized monitoring and management
Manage distributed resources effectively with system wide co-ordination
---
Solution Components

Cloud Application
KALKI.IO application provides remote monitoring, management, and maintenance of LV substation assets. KALKI.IO provides feature rich dashboard, reports to show near real-time network values, harmonics, transformer loading history, asset health indications and showcase the network performance metrics like SAIFI, SAIDI, MTTR for benchmarking the performance improvement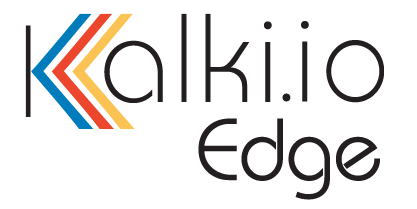 Edge Software
Kalki.io Edge (KIOE) supports all common communication protocols like Modbus, DLMS-COSEM, MQTT, DNP3.0, OPC UA, IEC60870 etc to take data from fault sensors, transducers, PQ & energy meters, IEDs and share it with edge applications or with IoT platforms for advanced analytics and data processing. The software can be deployed on standard Intel-based Linux hardware.

Edge Hardware
IoT Edge gateways used for LV substation monitoring hardware is powered by Intel Atom E3800 series SOC designed specifically for intelligent systems suitable for Industrial Extended temperature environment. SOCs are based on the Silvermont microarchitecture, utilizing Intel Industry-leading 22nm process technology with 3-D trigate transistors, which deliver significant improvement in computation performance and energy efficiency.

Sync Substation Gateway/Modern Hardware
SYNC hardware is substation ruggedized gateways suitable for acquiring data from meters, transducers installed in secondary substations /LV substations. SYNC hardware boxes come with pre-installed Kalki.io Edge software and also available on lease for qualified customers.
DS0140064 KALKI.IO LV Substation Monitoring Brochure v2.02.032021
2 MB
DS0140065 IoT Edge Gateway for LV Substation Evaluation Kit 5.03.032021
2 MB
Kalki secure remote device access solution is a secure, cloud-based service that allows you to establish communications with your devices or assets anywhere in the world.
Read More
Make An Enquiry
We will never leave you in doubt. Get in touch with us to know more.
Contact Us